New KSS-Kontakt optic couplers at the Sviaz 2020 exhibition
Optic couplers are used for fusion splice protection. They protect fiber ends from the environmental impact, enable cable transit and connection to the customer device, etc.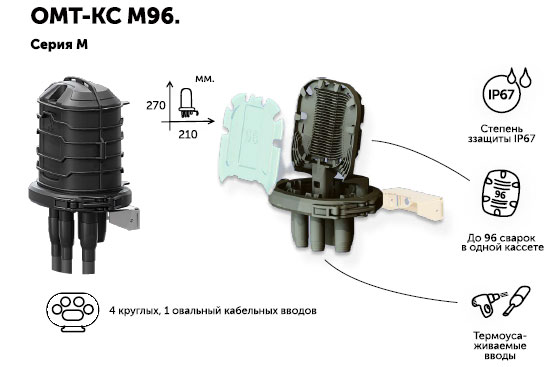 Seeking to expand and universalize the use of couplers, to optimize the coupler installation process and method, and to use the same coupler for a variety of tasks, KSS-Kontakt set the task of creating optic couplers serving as a universal solution to multiple interconnected tasks, as well as such ambitious needs of internet and communication providers as splicing 96 optical fibers on one splice cassette in a small-sized coupler, and to install PLC splitters, USM modules, adapters and coupled VO / 1C components in the same coupler. KSS-Kontakt has developed and is distributing a family of OMT-KS optic couplers of various sizes. They not just give a solid and lasting protection to the joining of fiber ends in the optic cable but also allow for rapid connection of customer devices to the network without replacing the coupler and making drastic changes in the existent communication line.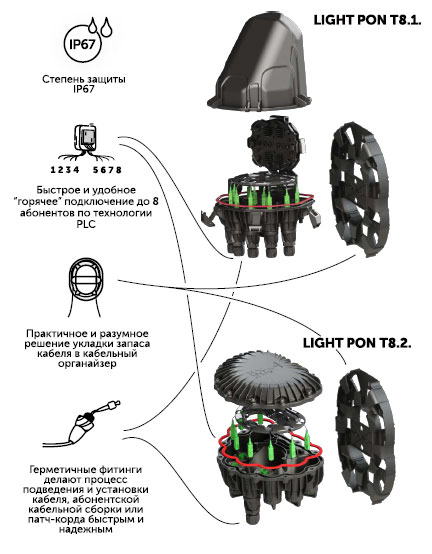 Customer terminals actually have the same function as optic couplers but boast a number of advantages in the construction of PON networks in private homes and low-rise buildings. KSS-Kontakt presents its solution in two products: T8.1 and T8.2 models.
Welcome to KSS-Kontakt's stand No. FB030 at the Sviaz 2020 exhibition.
---